KANSAS CITY, MO (May 14, 2019) — Amply Media, a digital entertainment network that provides news, weather and other forms of engaging content to over 100 million subscribers, today announced that the company has been certified as a great workplace by the independent analysts at Great Place to Work®.
"Amply Media's mission is to create successful, audience-focused web properties that offer original and compelling daily content which brings our subscribers back day after day," said Ryan Schaar, CEO of Amply Media. "As a company with a 'people-first' focus, I am proud of our team and the culture we've created. We are thrilled we have been officially recognized as a 'Great Place to Work' in Kansas City."
Amply Media strives to give each employee the power and autonomy to take their ideas from vision to reality. Employees are encouraged to "step up" and find the company's next big win. New ideas are given the resources necessary to create basic trial-versions of the concept and then tested accordingly. People are allowed to maintain ownership of their vision throughout the process.
"Amazing, talented people appreciate being trusted and personally involved in determining their own fate," Schaar said. "Here at Amply Media, we believe that giving our people ownership and responsibility over their ideas, job, and goals, helps us attract and keep the very best and brightest people in the industry. It is because of this empowering ecosystem that enabled us to be Great Place to Work certified."
As a company with a 'people-first' focus, I am proud of our team and the culture we've created.
Ryan Schaar, CEO
About Amply Media
Founded in 2016, Amply Media's "audience first" culture has wasted no time in creating a hyper-engaged, content-driven, digital network offering massive global reach. Amply Media maintains an audience of over 100 million dedicated subscribers across a network of over 40 individual entertainment websites that encompass the most popular content verticals on the internet today.
Some of the many benefits available to Amply Media employees include: Amazing healthcare benefits, catered in lunches, unlimited vacation, generous 401k benefits, aggressive bonus plans, frequent parties, events, and more!
About Great Place to Work®
G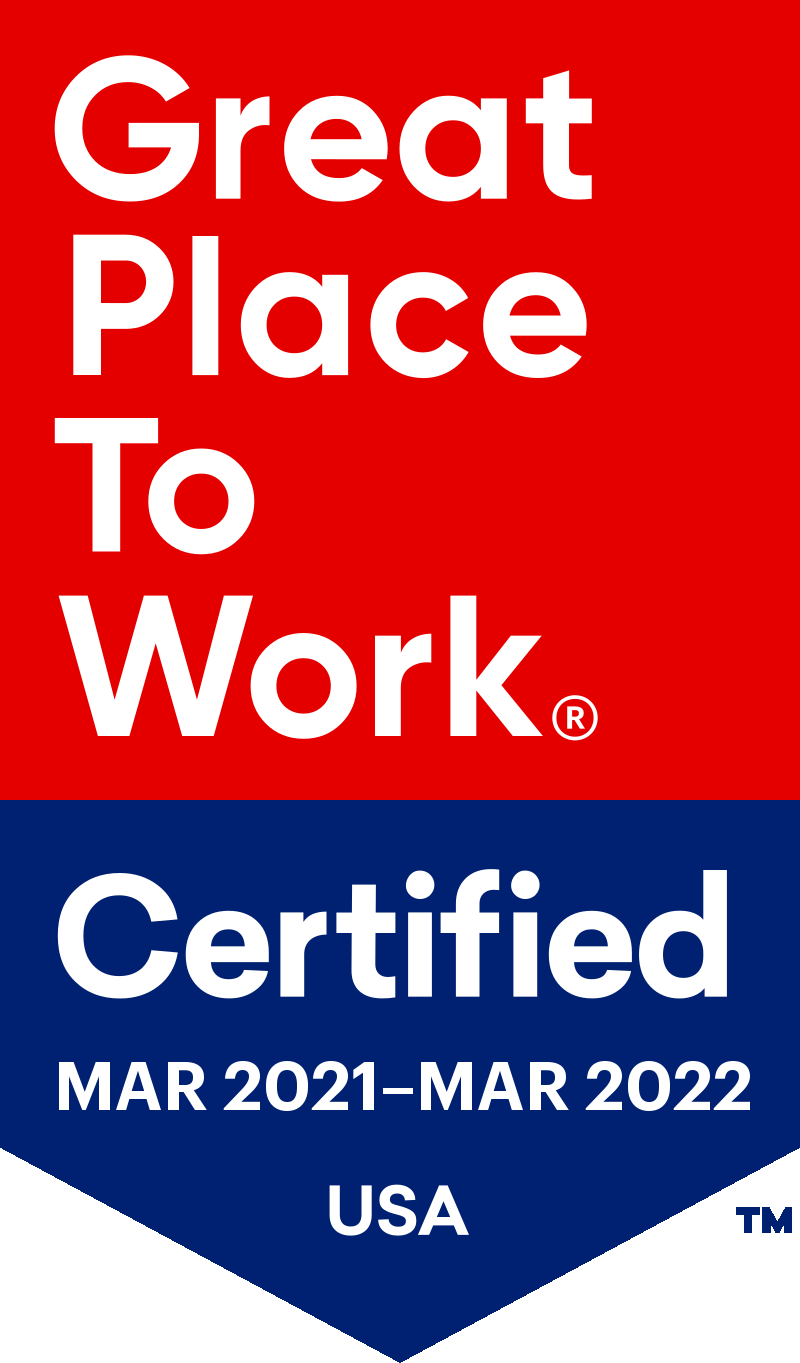 reat Place to Work® is the global authority on high-trust, high-performance workplace cultures, with over ten million employees in fifty countries taking the Trust Index© Employee Survey every year. Through proprietary assessment tools, advisory services, and certification programs, including Best Workplaces lists and workplace reviews, Great Place to Work® provides the benchmarks, framework, and expertise needed to create, sustain, and recognize outstanding workplace cultures. Amply Media earned its 2019 credential based on extensive ratings and feedback provided by its employees in anonymous surveys.